This week, I came back from two weeks in Hong Kong and China. My parents flew up from Melbourne to meet me for my first visit to the motherland.
We spent a week in the Sichuan province of China, visiting three of the six UNESCO world heritage sites in the province. One day, I will visit Beijing and Shanghai but on this trip, I saw China's beautiful natural side.

Pearl Shoal Waterfall at Jiuzhaigou Valley.

A lake at Jiuzhaigou Valley. These lakes are amazing — they are crystal clear, even when the water is deep.

Tibetan flags at Juizhaigou Valley. About 1000 people live in the valley and most are Tibetan.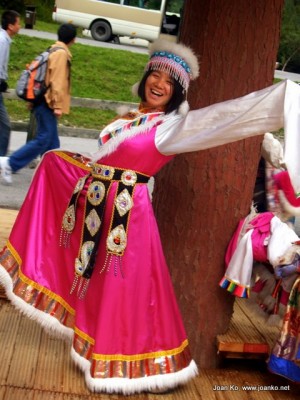 I paid 10 RMB (AUD1.70, £0.90) to dress up in traditional Tibetan dress.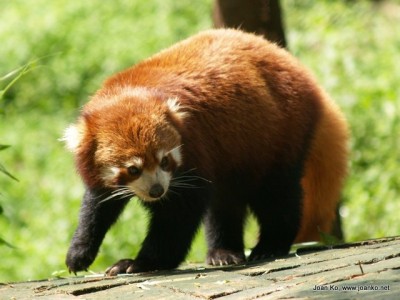 Red panda at Chengdu Research Base of Giant Panda Breeding. I used to think that red pandas were the plain cousin of black-and-white pandas. Now that I've seen them in person, I can assure you that they are very cute as well.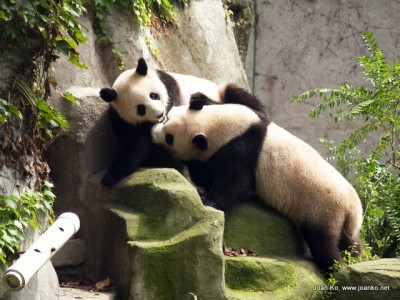 Pandas fighting — they don't do kung fu, it's more like basic whacking and thumping.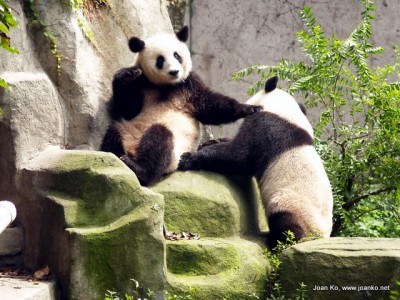 'Get off me, you bully!'
We also saw baby pandas (one and three month old). The three month old panda was so cute, like a yawning flailing stuffed toy. The one month old panda was also cute, like a furry worm. We couldn't take photos in the panda nursery.

At the sacred Buddhist mountain, Mount E'mei.

Incence at Mount E'mei.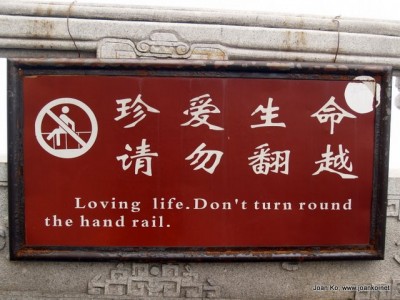 China is full of bad English translations. I don't know why. Even at our four and five star hotels and at UNESCO sites, it is clear that no one has employed the services of a fluent English speaker. I think this sign should say something like: 'Value your life. Please do not climb over.'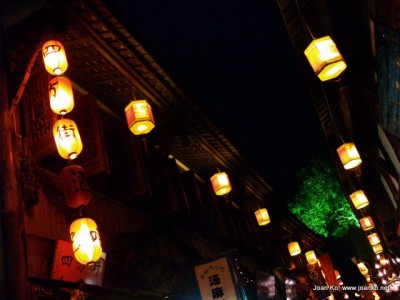 Jinli Street in Chengdu has been an important market street for more than 2200 years. It was renovated a few years ago and is truly beautiful, everything stereotypically Chinese — except the prices, which have the stereotypical tourist premium. It is also uncharacteristically shiny and clean. Tourists flock here and are fleeced by pickpockets.

Puppets on Jinli Street.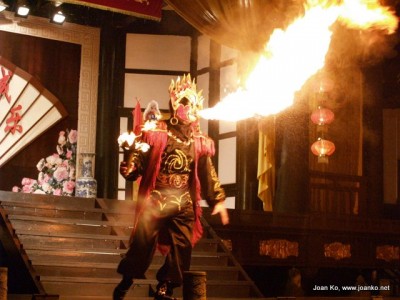 At the end of Jinli Street, we watched Sichuan opera. This included the famous magic mask act, where the performers make lightning fast mask changes. The mask master was shaking my hand when he twitched and was suddenly wearing a different mask. I was astonished. I didn't see it happen and he had been right in front of me.