Winter is here, my ankles can feel it. To escape, I've been going through my photos from a summer weekend near Penzance in Cornwall. Yes, that's Penzance of Pirates fame.
There were all kinds of fun names associated with our mini-break. We stayed at in a village called Lizard and visited Land's End.
Our weekend home was Nanceglos House, which is a National Trust cottage. It was the old laundry serving Trengwainton House (home to rich folk).
Cottage implies a small and quaint farm house. Well, Nanceglos House sleeps nine people so I wouldn't call it small!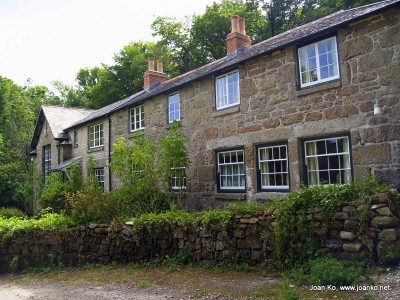 It had its own well, which I'm guessing was very important for a laundry in the 18th century.
This beautiful living room was once the main laundry area. I wonder what it was like? Were there great vats of hot water and clothes? Were the workers constantly enveloped by steam?
It was a very tall space with wooden roof beams.
I love country kitchens! They make me want to cook (and eat). Damjan made a metre long pizza with onion confit. My mouth is watering just thinking of it.
Here are photos from the town of Penzance.
This is Jubilee Pool, safely buffered from the ocean.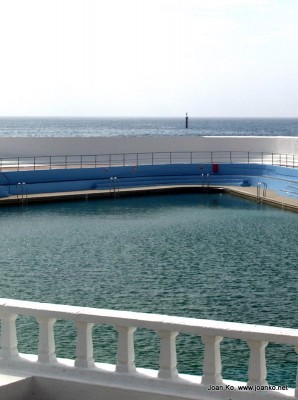 The eateries reflect the seaside location.
We went on to a fishing village Mousehole (pronounced 'Mowzel'), hoping for fish and chips. In the end, we saved our weekend fish-and-chip quota for the next day.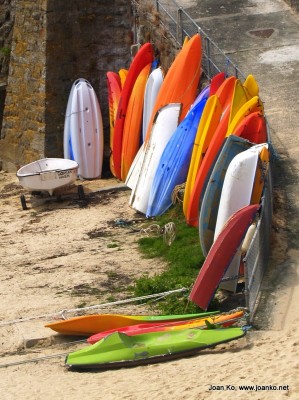 The Mousehole harbour was clearly an attractive swimming spot for kids. The massive wooden gates at the head of the harbour were almost closed so the water was very calm.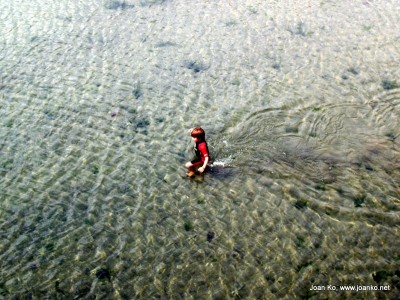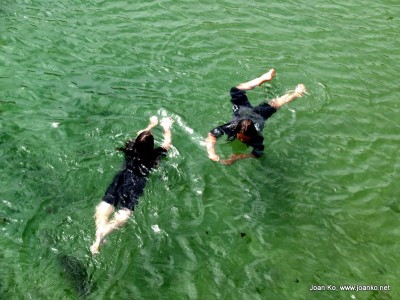 These kids were watching the others swimming. If you look carefully, you can see a wire cross on the rocky island to the left. At Christmas time, Cornwall residents and visitors converge on Mousehole to see its Christmas lights. Maybe that cross is part of the annual illuminations.