As a fun prize for being 'best supporting actress' in my Business Economics class, our course director Tom awarded me this watch-bangle, which he bought from the Victoria & Albert Museum in London.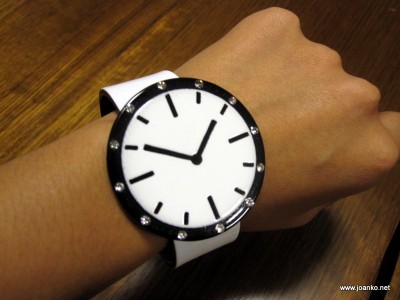 I wore it on the final day of our course, when we presented our projects to the Directors in our London office. We had a lovely lunch afterward, with tasty food and good conversation.
All good things come to an end, though. I needed to meet up with Damjan in the afternoon.
'What's the time?' I asked one of my colleagues.
'It's 10 to 2,' he said.
'Oh,' I laughed. 'It's not a real watch!' I lifted my arm to show him.
He looked serious 'No. Really. It's 10 to 2.'
I looked at his watch. So it was!