When I was at Mount E'mei in my visit to China in September, I was drawn to the locks attached to the railings.
Lovers come to Mount E'mei, place a lock on the a chain (or another lock, as all chain links are now well and truly colonised).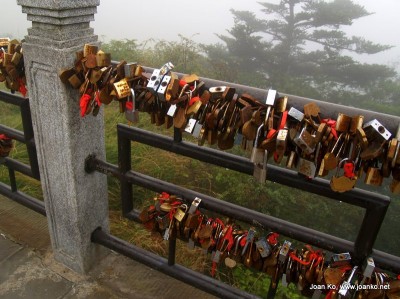 They then throw the key off the side of the mountain.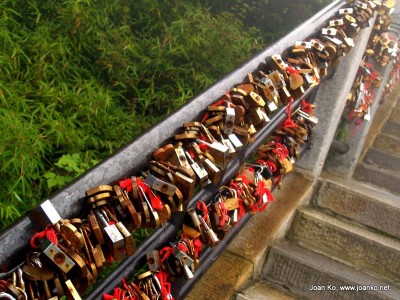 There really are thousands and thousands of locks. They climbed with us up the steps to the top of the mountain.
My love is made eternal with extra top security.
I thought the locks were beautiful.